The Tiny Boy brand was launched in 1997 as a line of travel-sized acoustic guitars and sold very well in Japan. Time passed and in 2016, a new challenge began. It was to create a compact yet authentic bass. After two years of collaboration and research and development with an Italian string supplier, the prototype of the Tiny Boy bass was born in 2018.

Thus, the Tiny Boy bass made a debut both in Japanese and international markets.
The 4-string fretted model as a starter, then the fretless model followed, and in response to players' demand, the 5-string bass joined the lineup.

In 2022, respecting the gender-free trend, the brand name, Tiny Boy, was change to Tiny Bass, while leaving the "B" logo, a combination of the letters T and B.
In 2023, in pursuit of a more authentic bass sound, the new TR-4 line was released with a traditional JB-type body shape and voluminous ash body material. At the NAMM Show and Shanghai Show held in the same year, the sound of TR-4 model received high acclaim and support.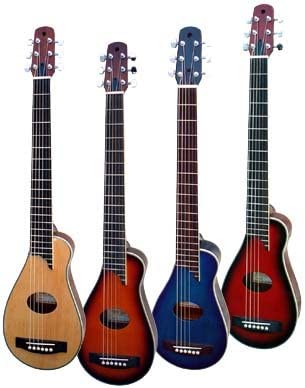 Travel-sized acoustic guitars